Last year was jam-packed with a plethora of highs; meeting new people and logging serious hours in terrible games which made for an awesome time since they were done with wonderful people. I finally crossed the 400,000 mark, wait, oh shit…that doesn't count. Let's try that again… I crossed the 100,000 mark again in gamerscore which brings me to the only real low of 2013, the rise and fall of BL4CK SiLv4 R.I.P =(
My first post of the year won't be all doom and gloom but I might as well get the lame points out of the way and finish off with all the good and stay positive for the coming year. During 'Super Deals September' some of the too good to be true deals were what did me in. I swam like a Legend in the forbidden pools of Oman and danced the night away in with the Gods Among Us in Bosnia, alas I digress, the moral of this story is never what your eyes first see, always peek behind the veil!
I played with fire unknowingly and got burned, 400,705 Gamerscore worth of burn, ouch that stings…anyone have some ointment? Just a shtickle of cream please? It really hurts =( I'm turbo sorry I'll never do it again!
That's me just being an ass, I really am sorry though, after reflecting on the numbers I put up in Q4 2013 on my new tag (BL4CK SiLvA) I kind of got complacent about the colossal amount of points I dropped (101,550). That's no fucking achievement…That's me regaining ground that I've already covered! You were at 400K bro, that's mad cheevos achievements yo! That's the little red devil on my shoulder talking but the powerful, pride-filled, fun-loving achievement-whore super-slut on the other shoulder would kick me in the cheek and say 'press on, you've got this' So I did! It was pretty clear that ole' Silly Silv4 wouldn't return so I sent XBL Policy & Enforcement one last msg this morning before putting a period on the last chapter in that book: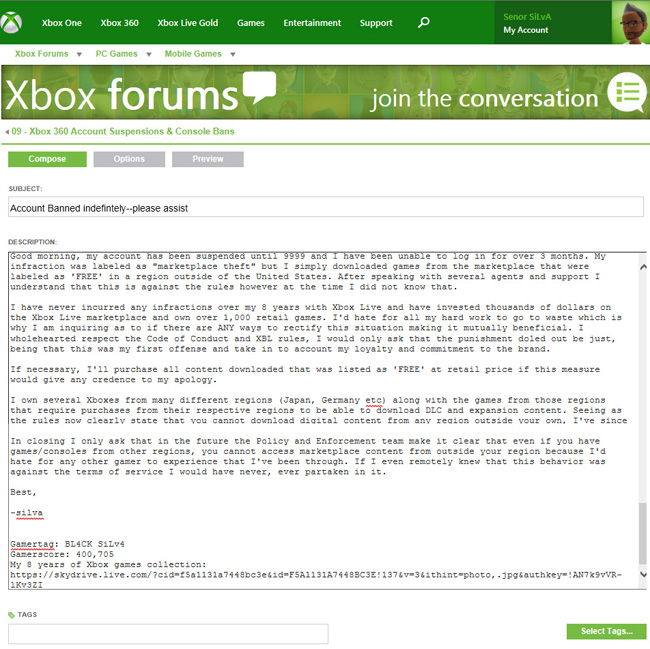 Remember, remember, the 26th of December, remember, remember, the 26th of December, REMEMBER, REMEMBER THE 26th of…what? Fuck that press on, you play because you love it, you score because you need it, you commune with the achievement community because that's just who you are! Fuck the number, it doesn't matter, you know you can make it happen again, shit you can even double it…now DO IT…
So after the pep talk myself gave myself, all that anger, all that doubt, all that frustration and just hate left me.. Banned; done, move on. Take it out on the score, show those points who's boss: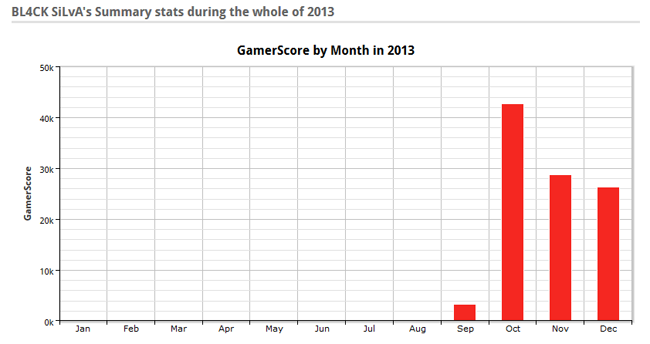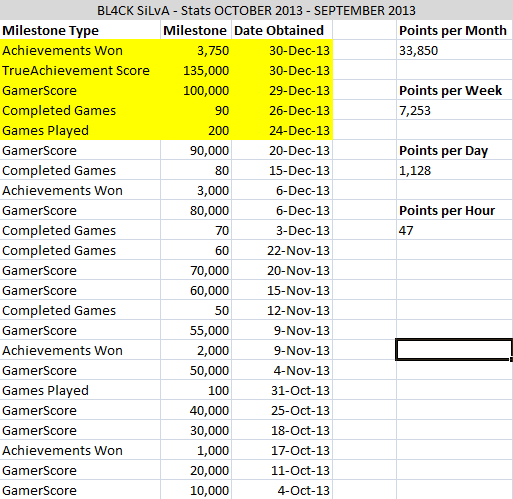 In other awesome news, Xbox One came out and I went bananas on the purchases: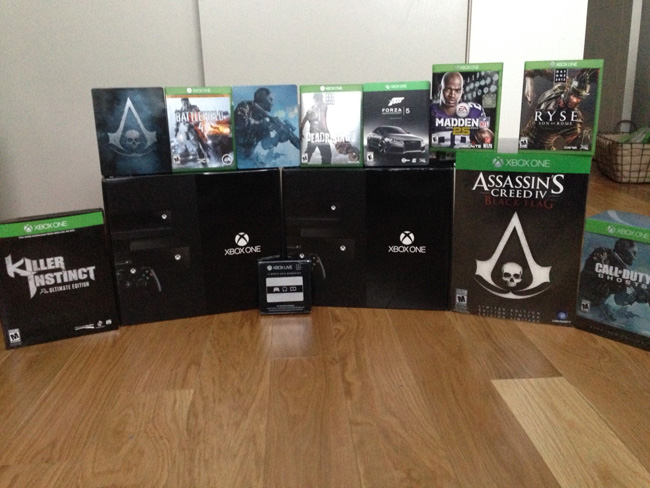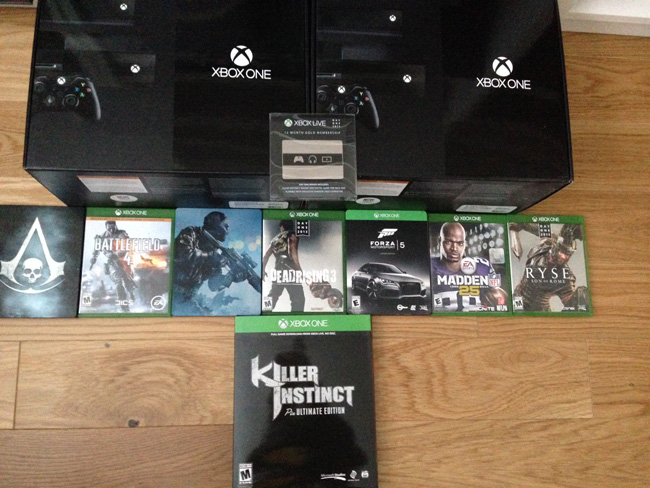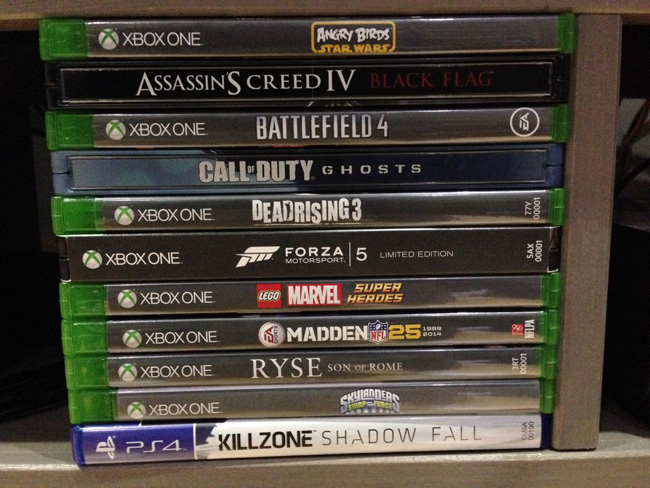 Couldn't control myself and boy do I appreciate everything in that picture. X1, while vastly superior to the X360, is fun, exciting and just plain great, I still find myself attracted to my 360 where I still have an innumerable about of titles to tackle and seriously look forward to attacking. Throw in PC, Win 8 and WP games and my god, I'm one distracted young man. What should I play?!?!?! …said no silva ever!
My favorite games of the new gen are as follows:
Ryse
Peggle 2
Forza 5
Battlefield 4 (when it works)
Dead Rising 3
Those are really the only ones I had time to sink in to and enjoyed every bit of it. Can't wait to rock out in 2014, this is MY year =)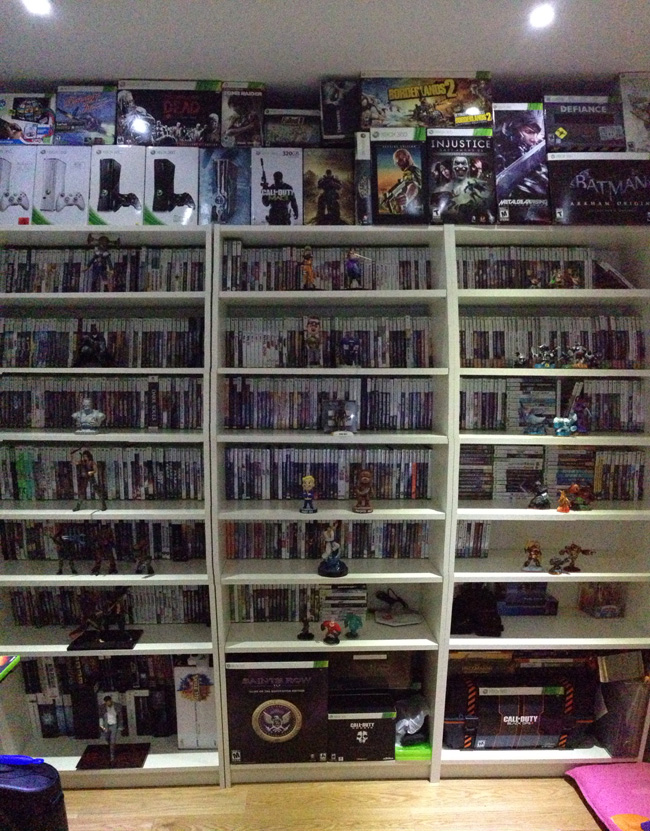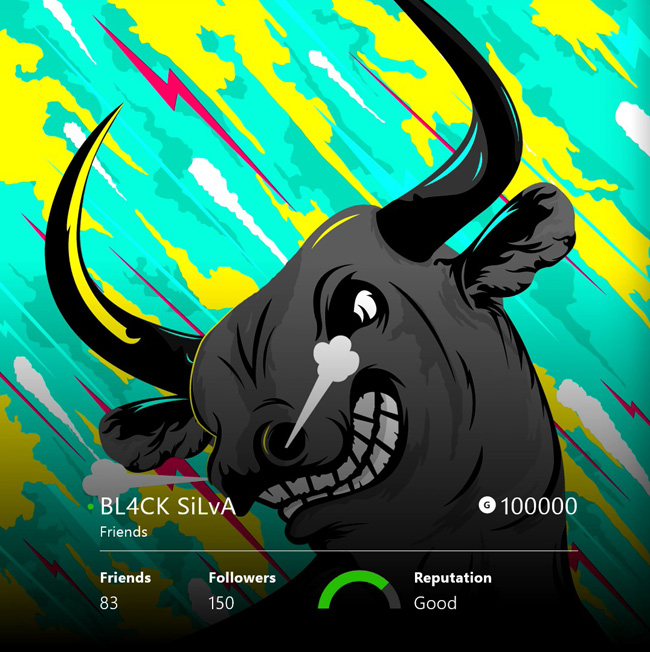 Check out the top games of 2013 on the latest episode of the Gamerscore Popcast where Rand, Stal, Omega and I discuss all the great stuff from 2013.
Gamerscore Popcast #119: Game of The Year Show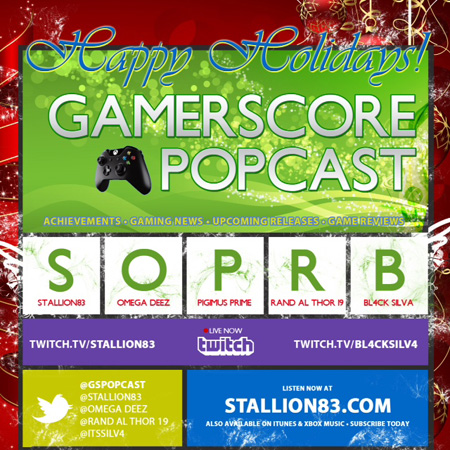 Download Link: The Gamerscore Popcast – Episode #119 (right click to save as)
Subscribe on iTunes
Email: GSpopcast@gmail.com Voice Mail: 424-256-6512